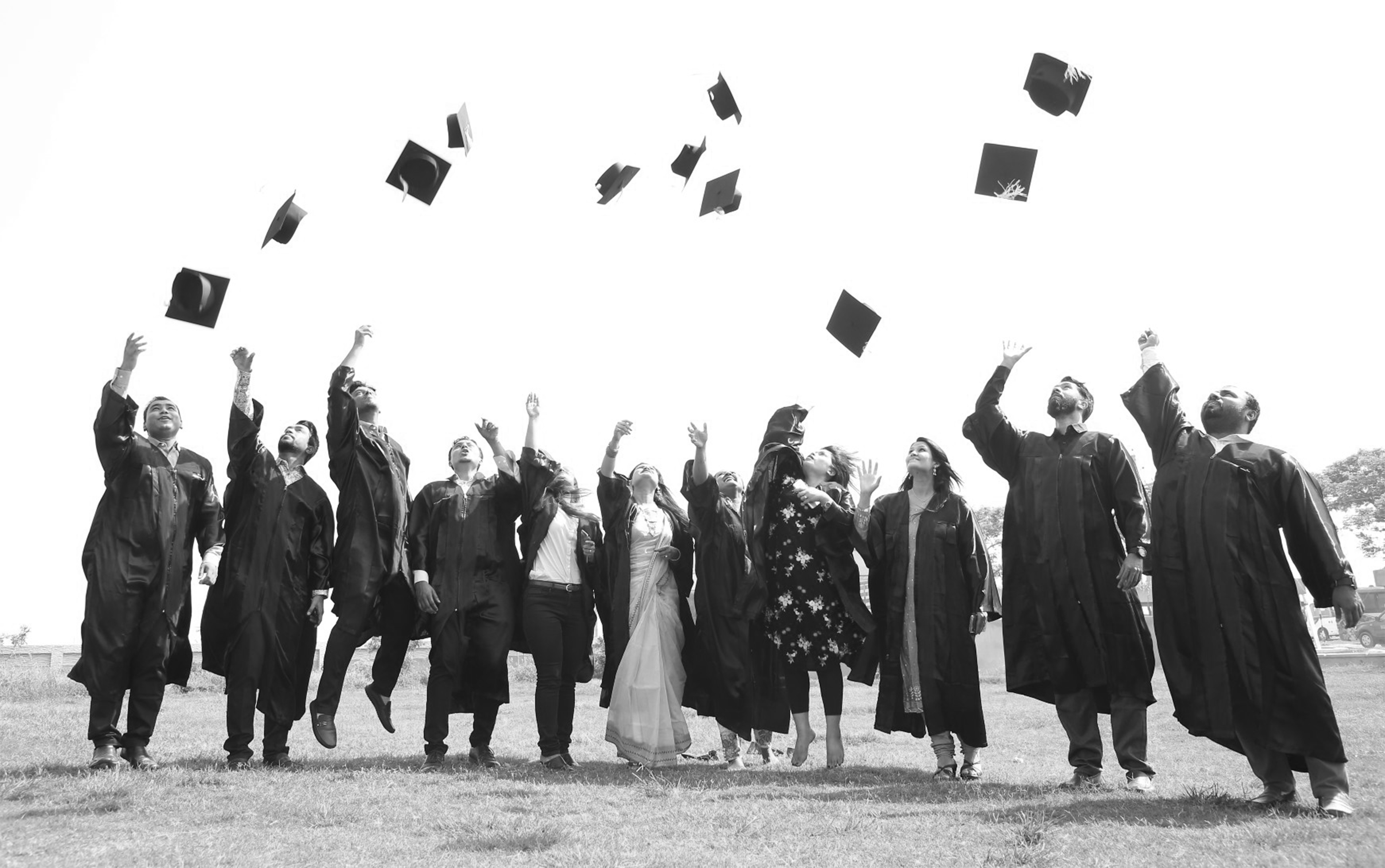 Eligible Graduates
Graduates are requested to fill in the registration form and complete their registration by coming to the Registrar's Office physically within the time frame set the university
Students (both undergraduates and graduates) who have completed all degree requirements between 15 September 2022 and 31 August 2023 are eligible to register for the 2nd BUFT Convocation 2024
Registration Deadline?
Registration will start from 10 August 2023
will be held in the 1st/2nd week of February, 2024
Registration Deadline : 07 December 2023
Early Bird Registration : By 30 September 2023
Early Bird Registration Fee : Tk. 6,000/-
Registration fee after 30 September 2023 : Tk. 7,000/-
BUFT
2nd Convocation
The 2nd Convocation of BUFT will be held on second week of February, 2024 at BUFT Campus.
When is the Convocation?
Details of the convocation are below:
Estimated Date:

second week of February, 2024

Start Time:

11:30am

Location:

BUFT Permanent Campus.
What you need to bring?
Your registration will require the following:
Early Bird Registration Fees: BDT. 5000 (entitles you bring two members, preferably your parents)
Certificate Fees: BDT. 1000
Three copies of passport size photographs
Provisional Academic Transcript
All previous academic certificates and transcripts
If you would like to enroll, seek more information, then e-mail to info@buft.edu.bd with the subject line "BUFT 2nd Convocation".
Photo Specifications Submitted Photos must be:
Headshot only… No props, hats, hoods, pets, etc. in photo
Must be In color
Minimum 2.25" wide, 3" height, and 300 dpi preferred.
Head size (top of hair to bottom of chin): min 1" max. 1.5"
Indoor, with a solid color background is suggested
NOTE:
Do not cut the head/hairline at the top of the photo
Outdoor backgrounds can be used but not suggested.
Only head and shoulders will be in the yearbook photo.
Digital File Format
300DPI
width 2.25"
height 3"
file format type JPEG or JPG