Public Relations Officer (PRO)
The work of the PRO or public relations officer is to keep in touch with the people. Public relations means to establish a connection with a public or an organization, to provide public support to any organization or for any purpose. In essence, the purpose of public relations is to increase the identity of the organization concerned, create the market, retain the old customer and attract new consumers or users. It is necessary to build your own capacities in this position with the expertise of communication.
Public works of public relations professionals and advertisements in the appropriate media, good ideas about advertising, building the image of the organization, maintaining good relations with the media, upholding institutional interest, maintaining contact with internal and external people, constant contact with authorities, crisis management and information etc. The important work of this department is to find quality publications.
The Public Relation Office collects, preserves and disseminates information about various programs, meetings, seminars, fairs, and other events outside the university. The Public Relations Department has done an important task to protect communications. Various organizations such as government, private, semi-government and autonomous organizations, public-private universities, university grants commission (UGC), regent board member, ministry, secretariat, politician, freedom fighter, journalist, civil society etc., above all, communicate with the media. Interacts with different organizations, departments, groups, and individuals. The archives of the university are underway in the office. Books published by the published university, collection and preservation of photographs, and all news, collection, and cutting, will be kept by the advertisers. The Public Relations Department is establishing the training of students and students of the Joint Education Department. Nearly, the end of the work of creating a database of all the news, information, and data. So the public relations department is going to make a huge database of the university.
This office organizes various programs, meetings, seminars, national day, etc. and actively participates as a member of various committees. Besides, Smaranika, Journal and Sub-divinely publish and annual anniversaries, calendars, Bangla New Year cards, Eid-ul-Fitr and Eid-ul Azhaar card, national and religious day cards organized, print and to different organizations, departments, groups, and people By sending this public relations office. The Public Relations Department of the University's publications, the admission, recruitment and tender notice and special advertisement publication. The Public Relations Department has arranged for the preparation and approval of all the bills related to this department and office. The public relations department tried to help all departments, departments, teachers, officials, students and all the stakeholders in the university.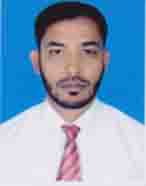 +88- 09606808080
iqbal.ahsan@buft.edu.bd
PRO (In Charge), BGMEA University of Fashion & Technology.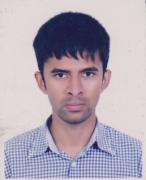 +88- 09606808080
abdul@buft.edu.bd
Public Relations Officer, BGMEA University of Fashion & Technology.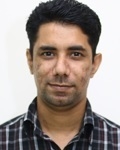 +88- 09606808080
emu@buft.edu.bd
Sr. Graphic Designer, BGMEA University of Fashion & Technology.